We take care of those who take care of others.
Hospitals, healthcare facilities, ambulatory care facilities and clinics: we have always been at the side of those who take care of people's health every day by providing services for the world of healthcare.
Total solutions thanks to a range of integrated services that combine efficiency, safety and quality in compliance with medical protocols. Not a mere supply relationship, but a true partnership: every service, in fact, is planned, shared and provided at the customer's side and is constantly monitored and tailored to any new requirements that arise.
Pharmaceutical logistics and sanitization of premises, plant management and sterilization of surgical instruments: every single activity is performed by highly qualified personnel and conducted using latest generation processes.
Quality that knows no pause because we provide emergency services on call 24/24 and a computerized contact center that immediately arranges for urgent work to be carried out promptly and efficiently.
>500 Hospitals served in europe
800K Operating theatres set up every year
>850 Heating and air-conditioning systems run
300K Healthcare workers dressed every year

Cleaning & Sanitization
Rekeep has acknowledged know-how in the management of sanitization in hospitals, clinics and public and private ambulatory care facilities. It offers a full service in both "low risk" spaces (for example, common or outdoor areas) and in "medium" and "high risk" spaces such as wards and operating theatres.
We adopt scrupulous operational and control processes for each single activity required: every room involved in the service is listed and identified by a code and then entered in a computerized database.
The healthcare facility, therefore, can keep a check on the work done in real time in perfect coordination and in compliance with medical protocols. Our meticulous scheduling of routine work, our flexibility and our profound knowledge of products and procedures have enabled us, as they still enable us, to respond to new needs that arise in real time: urgent work and improvements, the extension of our service to new areas and other emergencies and unforeseen events.
Focus
Safety in the emergency
The excellence and the organizational capability of which we gave proof during the Covid-19 pandemic in hospitals all over Italy is our best reference.
Our teams have ensured, 24 hours a day, 7 days a week, the sanitization of Covid-19 wards of many of the main Italian hospitals, playing a key role, just one short step behind the medical and healthcare personnel, in the fight against the virus, acting with responsibility and professionalism, working in an organized manner and using our know-how. All this has been possible thanks to specialized workers and coordinated and computerized operational processes, conceived to comply with ministry standards and protocols to the letter, but also thanks to an ardent passion for our work and the awareness that we are working for everyone's good.
Find out more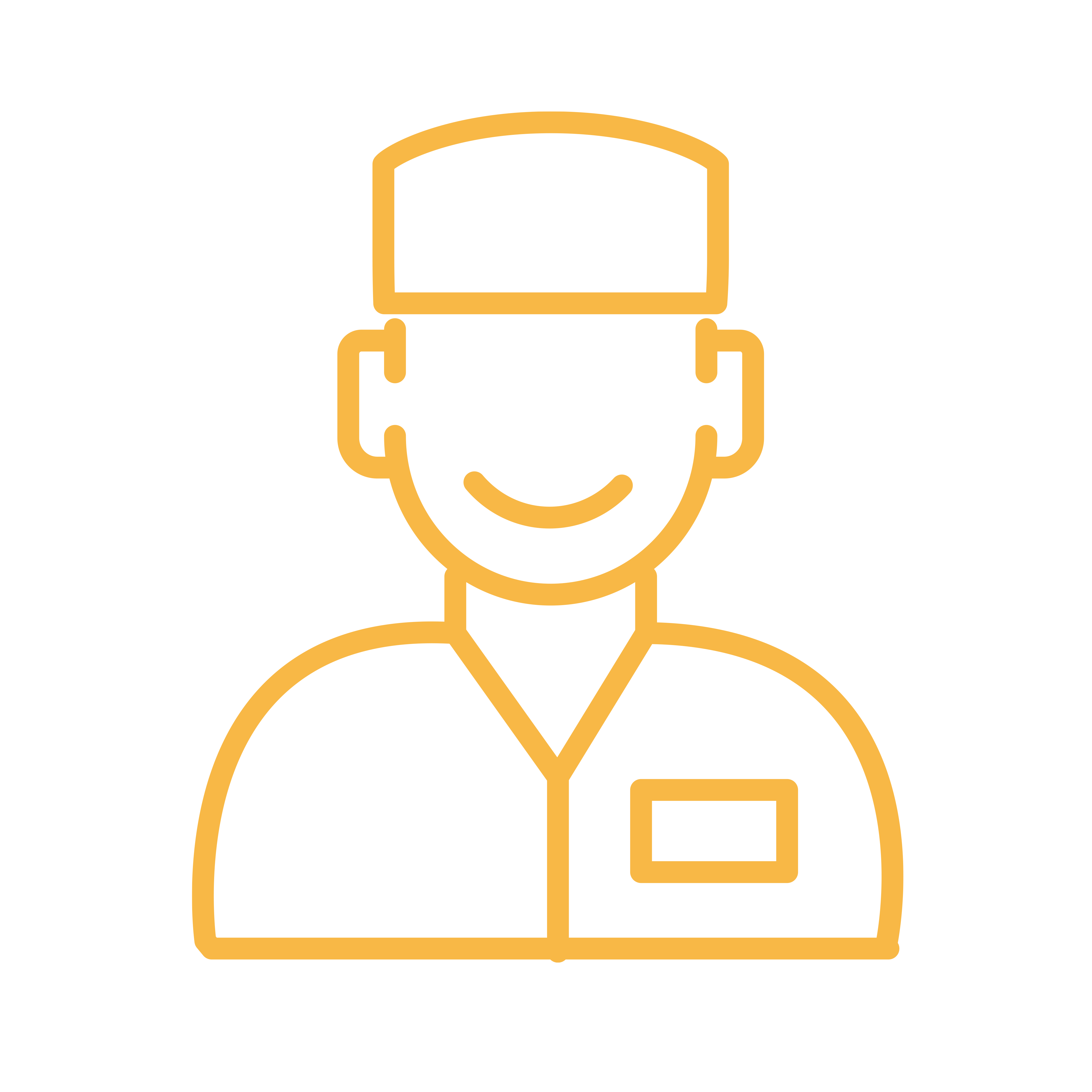 5.200 Workers in action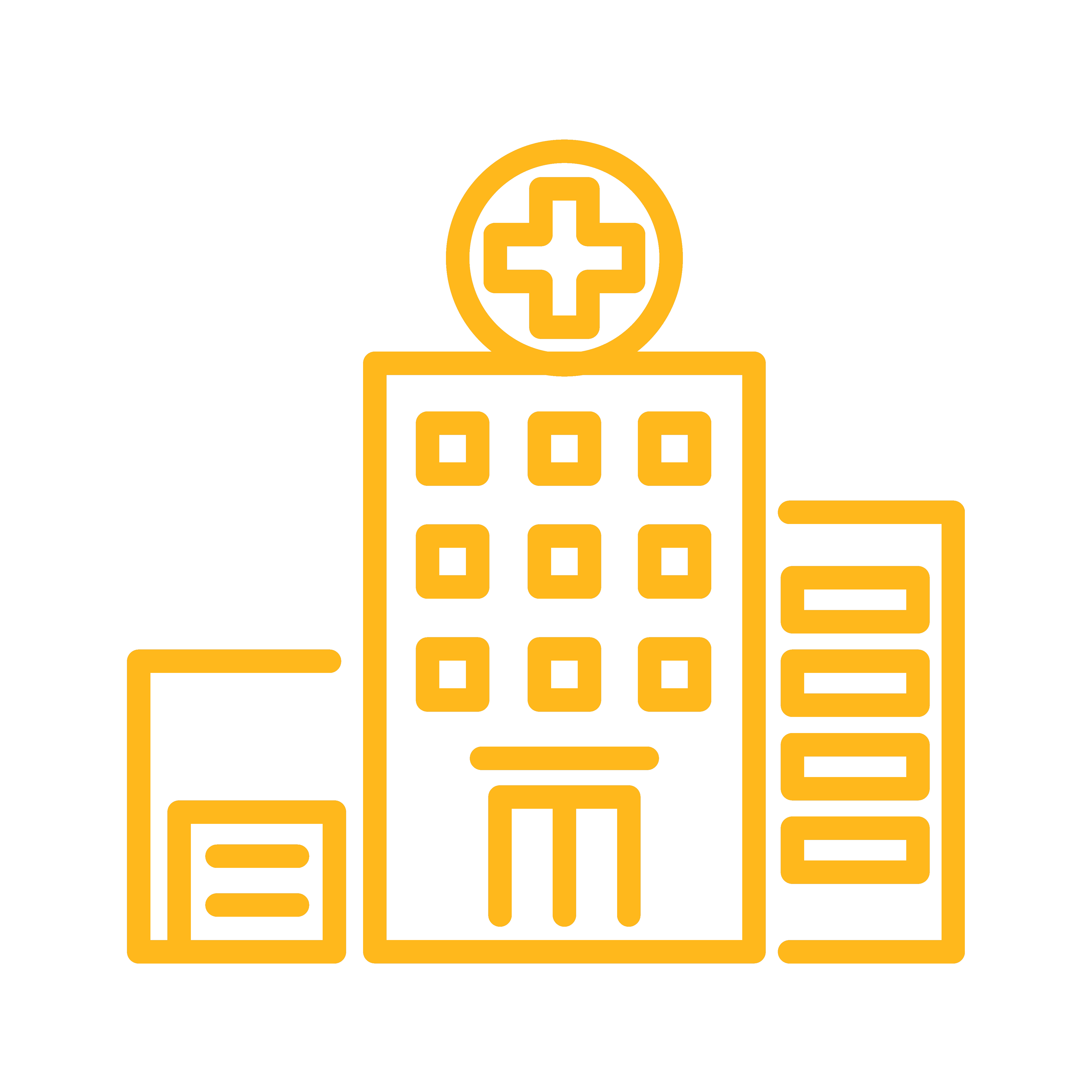 500 Health trusts served
Patient transfers
Among the services Rekeep offers in support of healthcare, a role of primary importance is played by the internal transfer of patients: such a delicate service requires the utmost care to be devoted to the training of personnel and advanced solutions for organizational coordination.
We give our personnel special training and regular refresher courses in addition to using cutting edge IT systems that track all transfers in real time and optimize routes in order to manage workloads efficiently.
Case history
Patient transfers at the Sant'Anna Hospital, Como
Among the hospitals in which Rekeep performs the delicate patient transfer service, the Sant'Anna Hospital Trust in Como stands out. This new, modern hospital near the lake of the same name has more than 650 beds and occupies on an area of 80,500 square meters; here Rekeep personnel "move" an average of 260 persons from one ward or ambulatory care facility to another every day, handling both transfers related to scheduled activities and emergencies. All the work is tracked digitally and monitored remotely by the Rekeep operations centre inside the hospital. In all, the more than 30 workers engaged in this service carry out more than 87,000 transfers a year.
Catering &amp meal distribution
Catering in healthcare facilities is not merely providing food but is a complement to treatment and this is why we have developed a catering model for clinics and hospitals based on the maximum collaboration with healthcare personnel and on care for patients' particular dietary needs.
We can adapt the service precisely to the requirements of our healthcare customer, whether it is only a question of taking round meals to patients or whether we are asked to provide a full internal catering service; we can also supply a catering service for visitors and persons from outside that accompany patients, running all the necessary bars and restaurants in the hospital facility. We do all this uniting the most modern solutions and technologies for the best possible management of the service, such as the cook and chill method, with our dietary specialists' skills.
In numbers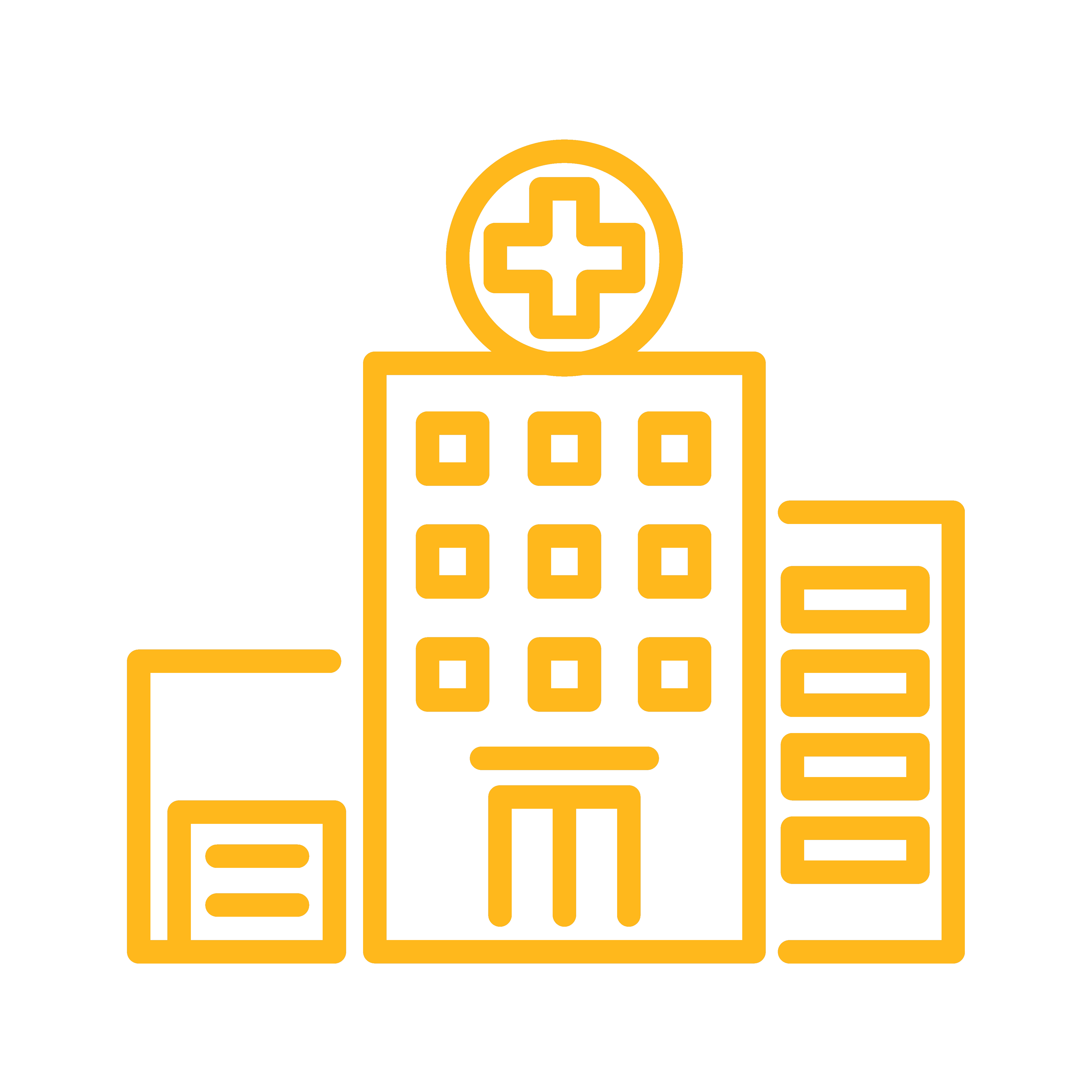 Over 200 Hospital facilities served *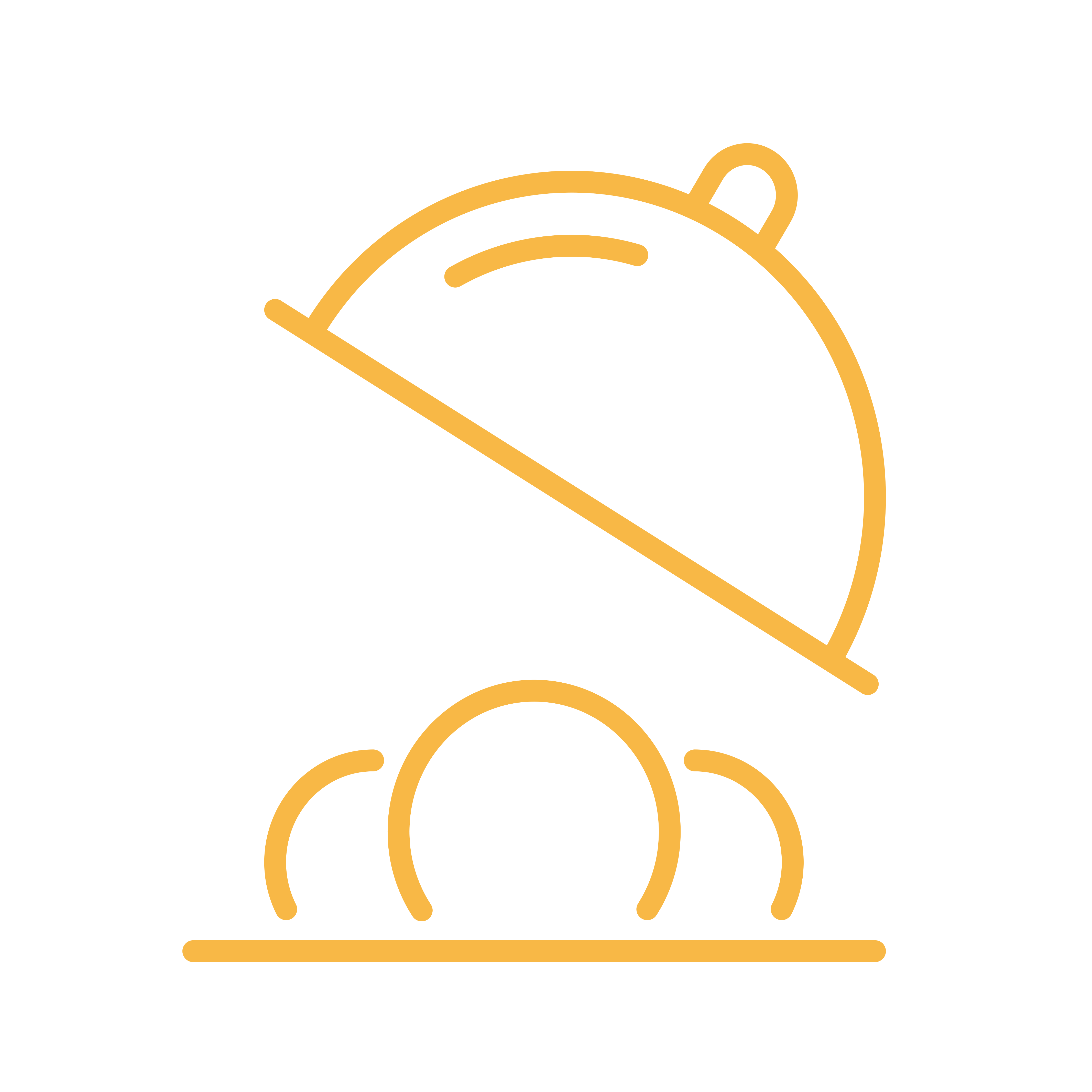 Over 10MLN Meals given every year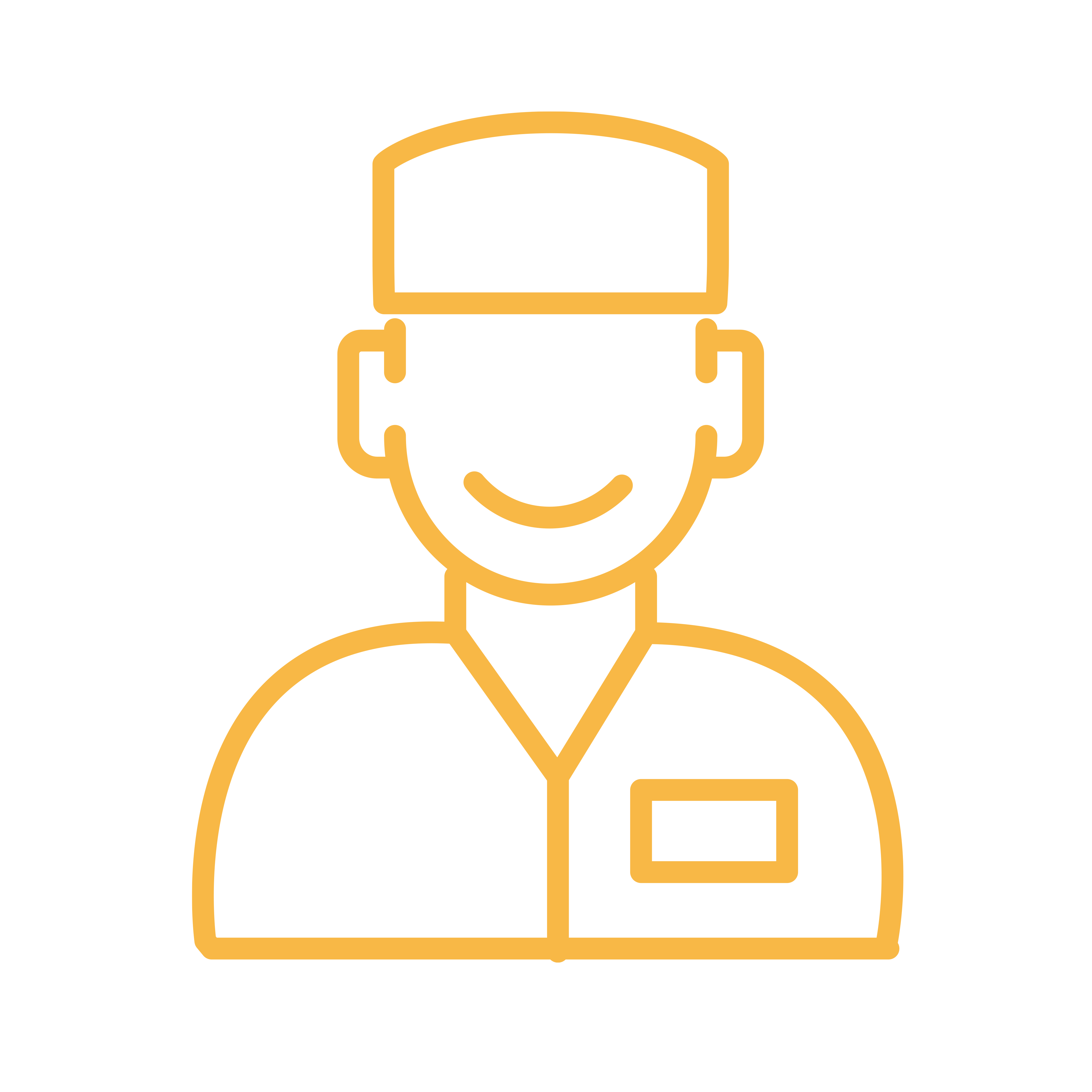 Over 4.000 Catering workers in healthcare
*At present catering services, including the management of kitchen facilities, are only provided in Poland.

Healthcare logistics
Outsourcing healthcare logistics enables services to be delivered in the shortest possible time and cuts down waste. As the leader in the sector, we can deal with a vast array of logistics activities: from pharmaceutical logistics to stocking up with and distributing Personal Protective Equipment, transporting biological material or laboratory samples right up to the integrated management of hospital storerooms.
We have specially trained personnel and technologies that facilitate and monitor operations, ensuring that they are carried out perfectly; we work at the side of the hospital or clinic in real time, with the support of an advanced IT system that tracks material being transported in real time, thus reducing stock levels and cutting operating costs substantially.
Focus
The strategic outsourcing of pharmaceutical logistics
Pharmaceutical logistics is one of the activities that can draw most benefit and gain most efficiency from the digitalization of processes and outsourcing. In order to surmount the various critical issues involved in this steadily evolving scenario, Rekeep has designed and puts forward an integrated logistics model that always ensures "the right drug to the right patient at the right time", thanks to a logistical process that starts from the reception of pharmaceutical products in the storeroom and ends with the prescription and administration of a certain drug to a certain patient. This brings substantial benefits with it: higher quality or reduction of clinical risk and errors in treatment during the stages of prescription, transport and administration, prompt availability of drugs and other medical equipment and a distinct reduction in costs to boot.

Plant management
Plant management and maintenance are important to ensure efficiency and sustainability. These are still more crucial in healthcare because a health trust is a complex structure: precise standards of heating and air-conditioning the premises have to be observed and sterilization, disinfection and diagnostic systems and cooling systems for special machinery must always be in good working order.
Conducted directly by Rekeep's own highly trained engineers, plant management is one of the most comprehensive services delivered by our Group because it entails and integrates technical, operational and administrative competencies. We provide a full range of services for various types of plants (heating, electrical and air-conditioning) and for the numerous additional tasks involved, including compliance with changes in regulations, maintenance and energy efficiency audits.

Energy retrofit
Energy is a vital issue from every point of view: it has an impact on the environment and on people's lives, influences the development of communities and affects the costs of businesses and public authorities.
Properties used by healthcare facilities, by the very nature of the activities that take place in them, are particularly "energy intensive" because they must ensure certain standards of environmental comfort and because it must always be ensured that complex machinery and technologies are in good working order. Rekeep delivers energy retrofit services with a precise mission: to reduce consumption and the consequent costs, supporting the use of efficient solutions for the limitation of CO2 emissions without impairing the quality of the service that is necessary in hospital facilities. We assist the hospital trust customer in every phase of working out a strategy and operation: energy audit, finding the best solutions, plant retrofit, supplying the fuel and running and maintaining the plants.
Focus
The retrofit of systems and plants at the Policlinico Sant'Orsola-Malpighi Hospital in Bologna
Rekeep is the parent company of the pool of companies that carried out the energy retrofit at the Policlinico Sant'Orsola-Malpighi Hospital in Bologna, one of the biggest hospitals in Italy, constructing a new trigeneration plant that meets the electricity, heating and airconditioning needs of this Bologna hospital facility, drastically cutting down energy consumption and atmospheric pollution. The investment, equal to Euro 37.4 million, was made under a project finance scheme, which ensured a reduction of 27% in energy consumption and a reduction of 31% in emissions into the atmosphere.

Laundering
We wash and hire out flat linen and personnel uniforms for healthcare facilities.
Health trusts and clinics can manage stocks and flows efficiently by outsourcing the washing and hiring out of medical textile materials. Through Servizi Ospedalieri S.p.A., a wholly owned specialist company, we have succeeded in transforming the traditional process of hiring hospital linen into a comprehensive system that includes the upkeep and replacement of articles, robotic clothing management and the supply of personalized uniforms with an identity microchip.
An all-round service from collection to delivery that relieves the healthcare facility of any worry with the guarantee of the utmost security because Rekeep provides constant traceability, optimizes timing and resources and manages the whole process entirely digitally using a dedicated software and conducting a careful analysis of the most important sources of consumption to continuously improve the logistical model adopted and schedule the flows of materials required by the customer in good time.

54.000 Beds managed every year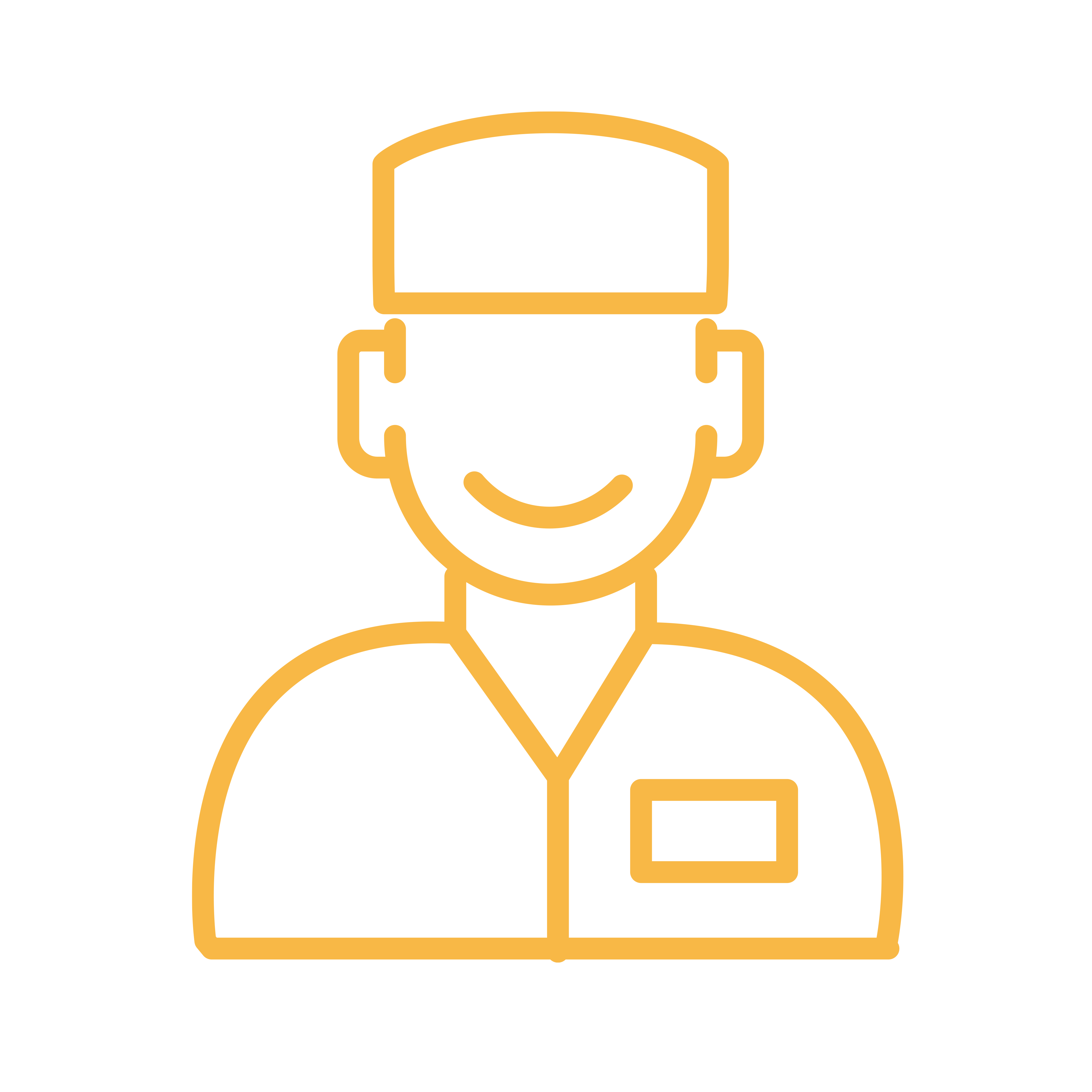 300.000 Healthcare workers dressed every year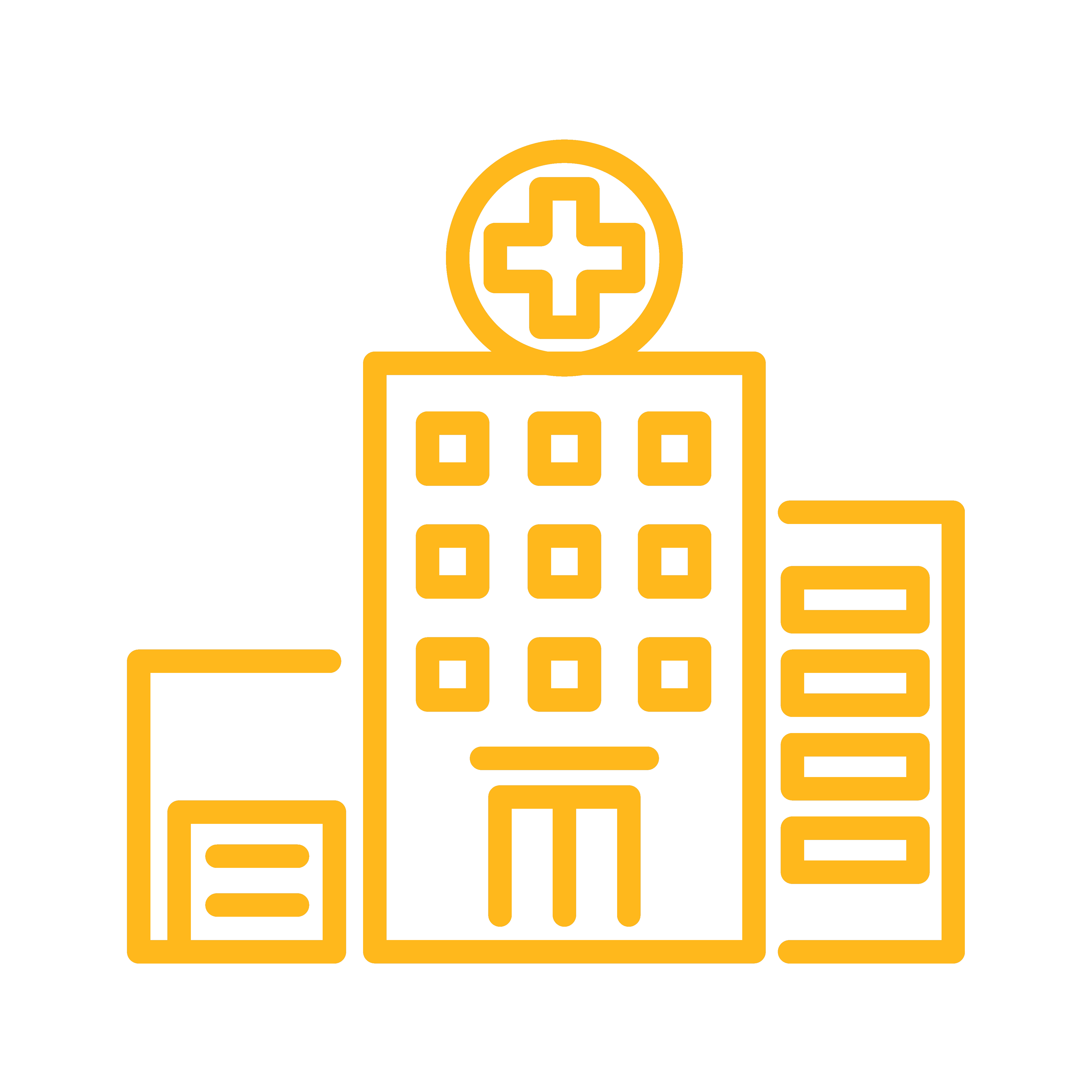 Oltre 100 Hospitals served
Sterilization services
An operating theatre holds a number of activities that require absolute precision and control. With Servizi Ospedalieri S.p.A., a specialist company, we offer this delicate part of a hospital a line of all-inclusive services: sterilizing linen and surgical instruments and providing medical equipment and integrated accessories (for example, cannulas, bowls, etc.).
Sterilization of surgical instruments
From outsourcing the design of sterilization facilities to the slightest detail of the service, we set down all the working protocols with the customer together with their control and monitoring systems. We simplify management, optimize budgeting and timing and maximize efficiency. Additionally, using innovative high-frequency technology we ensure that the safety of every single surgical instrument is higher than the control standards.
Sterile surgery kits
Sustainable and personalizable to satisfy any particular procedural requirement: we offer three different complete solutions for the operating theatre.
SO.BARRIERTECH®
The new conception surgical gowns and drapes, made from reusable technical fabrics, may be fully reused after being sterilized, offer the maximum degree of protection and high environmental sustainability and can be personalized to meet all preferences.
SO.ONESURGERY®
With this solution, a pack of non-woven fabrics may be put together that meets all operating theatre needs for all types of surgery.
SO.HYBRIDUS®
This hybrid conception surgical kit combines different items of medical equipment (drapes and gowns made from reusable technical and non-woven fabrics, disposable accessories, surgical instruments, etc.) and is a personalized and versatile solution for logistics of deliveries and waste cycle management.
In numbers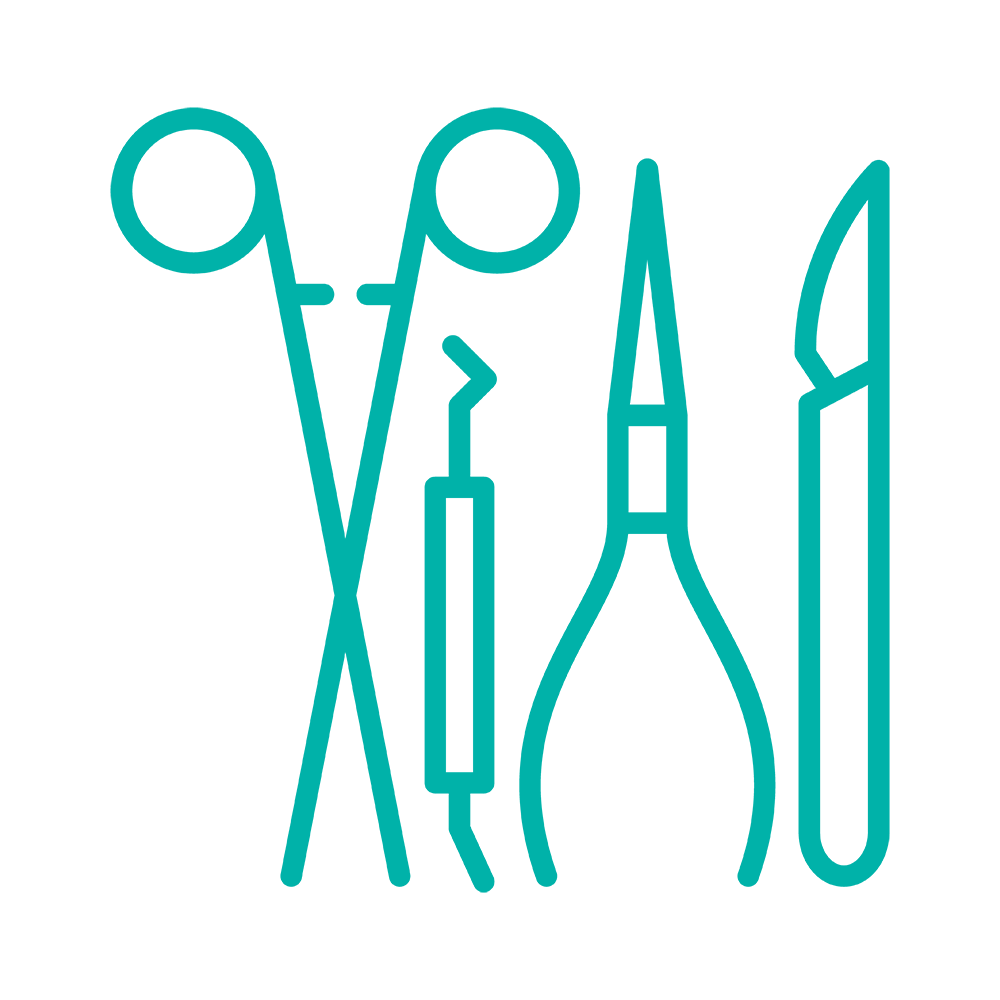 350.000 Surgical operations carried out every year with sterile surgical instruments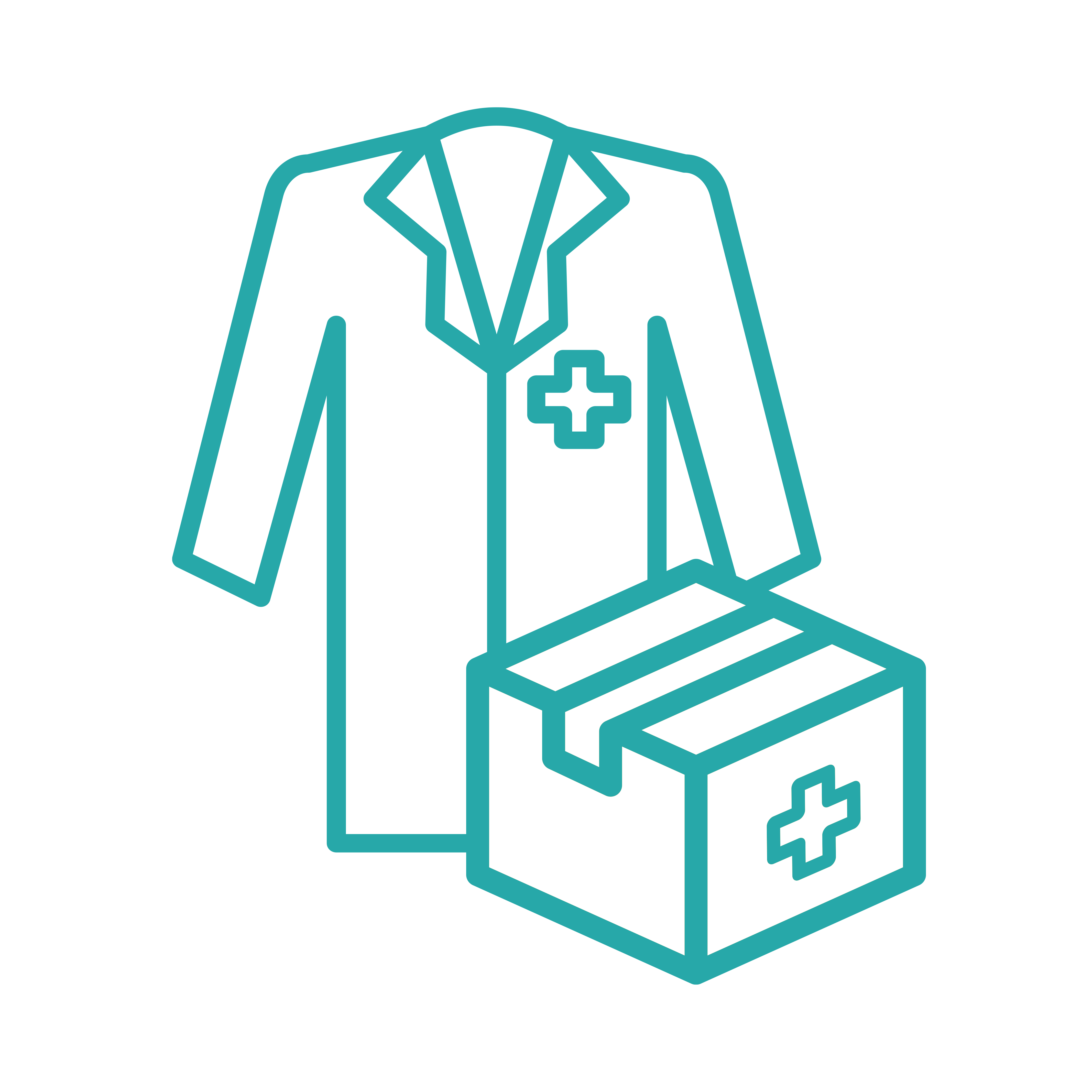 800.000 Operating theatres set up every year with the support of sterile sets

25 Sterilization facilities operated
A digitalized governance system
With an advanced IT system - the "Resolve" platform - our organization's nerve centre and the heart of its operations, we run every phase in our services ensuring the traceability and monitoring of our activities and precious data so that healthcare managers can make the best use of resources, enhance performance and give as much attention as possible to their core business: looking after people.