We take care of those who take care of others.
Hospitals, healthcare facilities, clinics and ambulatory care facilities: we have always been at the side of those who care for people's health every day with our services for the world of healthcare. All-round attention, an integrated range of services to combine efficiency, safety and performance observing medical protocols.
The Group provides Facility Management solutions according to individual needs, together with special high technological value services. This is not a mere supply but an authentic partnership: each project, in fact, is selected, agreed and handled together with the customer, and is constantly monitored and tailored to any new requirements that emerge.
From pharmaceutical product logistics to the sanitization of premises, from technological upgrades to the sterilization of surgical instruments, each single service is delivered by highly qualified personnel and managed making use of cutting edge processes.
Quality that knows no pause thanks to the Rapid Response service on call 24/24 and the computerized Contact Center that puts prompt and effective emergency measures into motion.
Find out more and read the details
Insights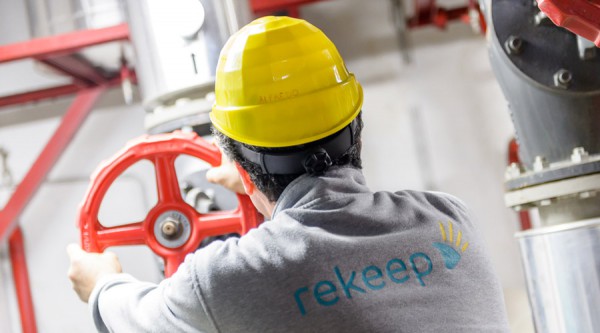 Energy upgrading
Energy is a primary asset and nowadays we are increasingly aware of how important it is to limit its consumption to the benefit of the environment and in the interests of economic sustainability. Not everyone knows, however, that in Europe emissions and consumption are largely associated with properties. This is why it is important today to invest in the energy upgrading of buildings.
Find out more
News
Rekeep is fully operational providing essential public utility services
The Group is active in about 350 health trusts and several hundred hospitals both in Italy and abroad
Read
News
Signed a binding agreement to acquire the Polish company Naprzod, taking a new step in the Group's path to internationalization
Acquired 80% of the shareholders' equity of Naprzod SA, the Polish leader in the health care facility management sector. As a result, Rekeep's international growth intensifies after the first positive outcomes in France and Turkey: the acquisition enables the Group to exceed 10% of its total revenues generated abroad for the fiscal year 2019.
Read
Case studies

Valduce hospital
Greater efficiency and cost savings as a result of outsourcing all IT services
Find out more