Rekeep World is the Group company devoted to the development of foreign business. It operates in the integrated facility management sector, in which its particular aim is to exploit the know-how that the Group has acquired in the areas of healthcare and transport in markets abroad. It controls or has the majority interest in the Group's main foreign companies and coordinates their activities.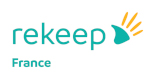 Rekeep France s.a.r.l., wholly owned by Rekeep S.p.A., founded in 2016, focuses on hard and soft facility services, especially in the transport sector. It is the first Italian FM business to have been awarded an SNCF contract.
Related information

Rekeep Polska, 80% controlled by Rekeep S.p.A., mainly operates in the healthcare sector, in which it provides: facility management services – in particular cleaning and disinfection, including specialist hospital services such as the upkeep of medical areas and the maintenance of medical equipment, assisting patients in the arrangement of beds, transport, medical operations and procedures; catering services, i.e. preparing and serving meals to patients and managing the canteen; medical transportation services, including outsourcing, hiring ambulances, security for mass events and the transport of disabled persons.
Related information
Rekeep World is present in Turkey with two main companies: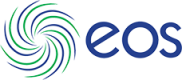 Controlled by the Rekeep Group with a 51% stake, it provides services for linen rental and industrial laundering, as well as sterilization of linen and surgical instruments in support of healthcare activities. The company has major customers in its portfolio including Turkish facilities such as the Okmeydanı Training and Research Hospital in Istanbul, the Ataturk Training and Research Hospital in Ankara and the Integrated Health Care Campuses in Mersin and Isparta, public-private partnership projects that are a part of the investment program for the modernization of the Turkish healthcare sector through the construction of tens of new hospitals. EOS has more than 150 employees in all.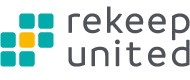 A joint venture between Rekeep (51%), United Group and Gesidi Engineering Architecture with more than 4,000 employees that provides technical and maintenance, cleaning, plant management and logistics services for the healthcare sector.
Related information