Rekeep S.p.A., following a change in its bylaws has adopted a one-tier management and control system pursuant to art. 2380 and following of Italian Civil Code, that provides for a Board of Directors with managing and supervising functions as well as an Auditors Board with controlling functions.
The Board of Directors and Statutory Auditors Board, nominated on November 30, 2016, will remain in office for three years, until the Shareholders' Meeting called to approve the annual financial statements for the year ended December 31, 2018.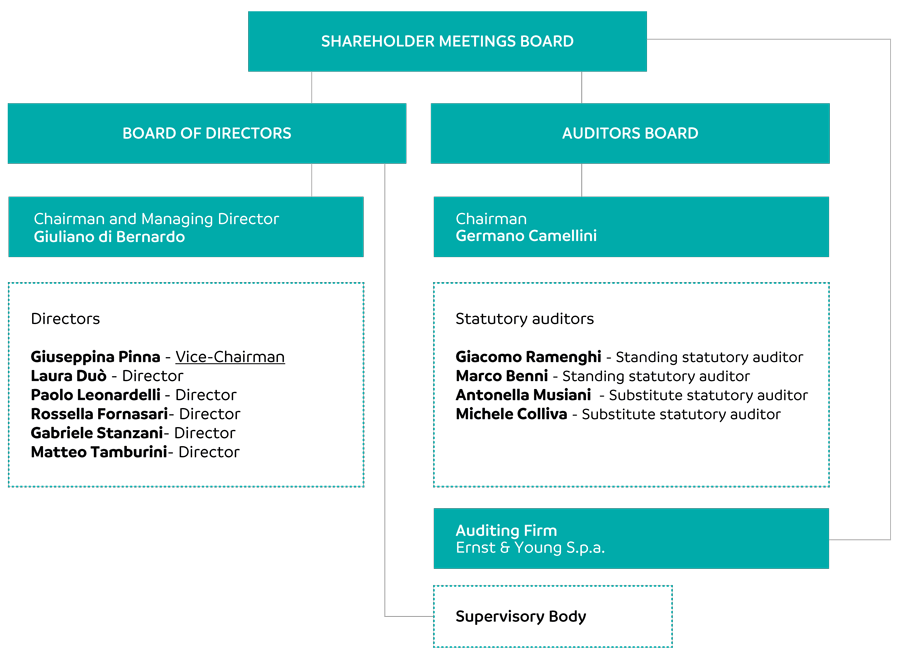 Shareholders' meeting
The Shareholders' meeting, duly convened and established, represents all the shareholders.
Its decisions, taken in compliance with the law and the company's by-laws are binding on all shareholders, including those who are absent or dissenting.
The Shareholders' meeting, both Ordinary and Extraordinary, deliberates on other matters attributed to its competence by law or by the By-Laws, except for the provisions stated by the Company by-laws to the Board.