Monday 03 December 2018 Cleaning Hospitals and healthcare facilities
Rekeep forges ahead in Turkey
The first facility management contract ready to go in Istanbul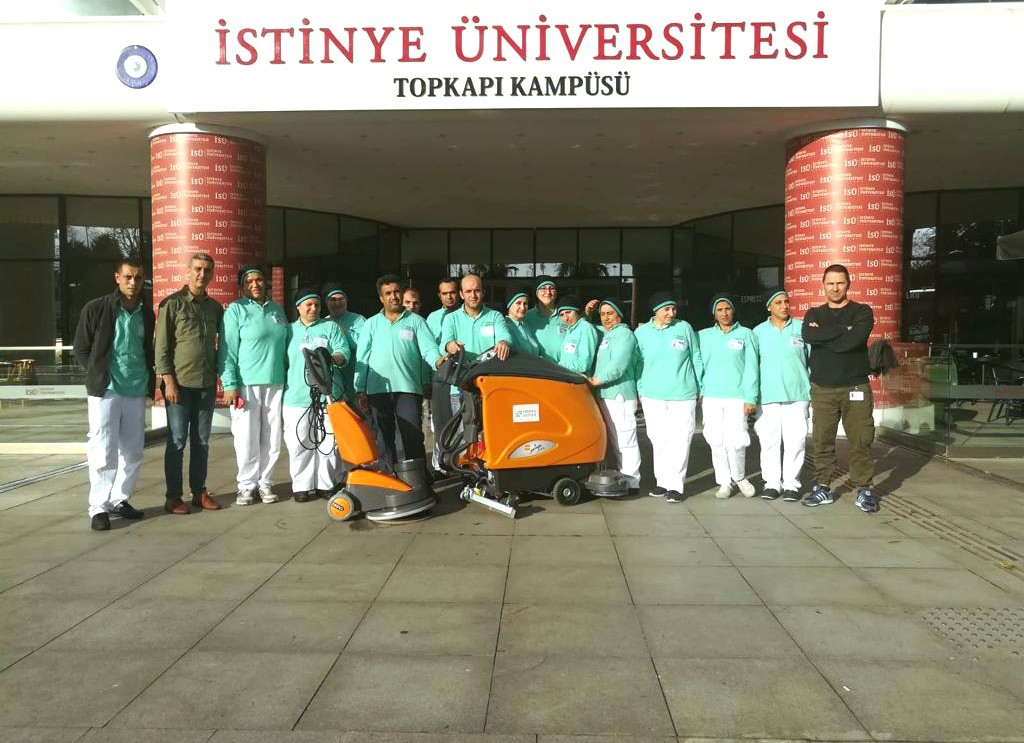 At the very time that the Group was celebrating its first 80 years in Italy, in Turkey, at Istanbul, subsidiary Rekeep United started work in two hospitals, the VM Medical Park Florya Hospital and the Istinye University Bahçesehir Hospital, and in the Istinye University Topkapi Campus.

136 people have been busy since the beginning of November providing cleaning services, led by Andrea Menozzi, the Country Operations Manager. Work started with the invaluable support of an Italian task force sent to Turkey for the start-up phase, consisting of a Cinzia Cateri, Romina Eifelli and Krastyu Iliev Komanov: three expert Rekeep employees who readily helped their Turkish colleagues in adopting the Group's standards and procedures.

Rekeep United is a joint venture between Rekeep, with a 51% share, and the Turkish United Group, established in spring this year to deliver technical and maintenance, cleaning, plant management and logistics services in the healthcare sector. The closely complementary expertise of these two leading companies in the integrated facility management sector enables each to boost its business growth in Turkey. The joint venture takes advantage on one hand of Rekeep's know-how and proficiency in healthcare support services and on the other hand on United Group's leadership, reputation and presence on the local market.

United Group's start-up is a further step in the Group's strategy of growth in Turkey, where it is also present through the Turkish company EOS, which operates in the sector of linen rental and industrial laundering services, as well as sterilisation of surgical instruments and linen in support of healthcare activities. EOS can count on a valuable order backlog , including the Okmeydani Training and Research Hospital in Istanbul, the Ataturk Training and Research Hospital in Ankara and the Integrated Health Care Campuses in Mersin and Isparta, public-private partnerships which belong to the investment programme for modernising the Turkish healthcare sector by building tens of new hospitals.
Share